Migración y seguridad en la era de Trump: El caso de México y Centro América
EVENT
Date:
21 May 2019, 6.00 PM
-
21 May 2019, 7.30 PM
Venue:
Biblioteca del Instituto de Estudios Latinoamericanos, Universidad de Estocolmo, edificio B, planta 5ª
Un seminario con el profesor Jesús Velasco, Tarleton State University, Texas
Desde los inicios de su campaña a la presidencia, Donald Trump afirmó que la descontrolada migración hacia su país representaba un serio problema de seguridad para los Estados Unidos. Señaló, que los Mexicanos traían drogas, y cometían crímenes, y propuso prohibir la llegada a Estados Unidos de ciudadanos provenientes de seis países musulmanes. Entre sus soluciones al problema migratorio, Trump ha defendido incansablemente la creación de un muro en la frontera México-Estados Unidos. Ante esto nuestro conferencista Jesús Velasco nos presentará un análisis en torno a las siguientes preguntas: ¿si la migración indocumentada creando un problema de seguridad para Estados Unidos?"; cual es el estado que guarda actualmente la migración documentada e indocumentada en Estados Unidos?; ¿que papel juegan y jugaran en las próximas décadas los inmigrantes en Estados Unidos?; ¿podrá un muro detener la migración indocumentada?

Conferencista: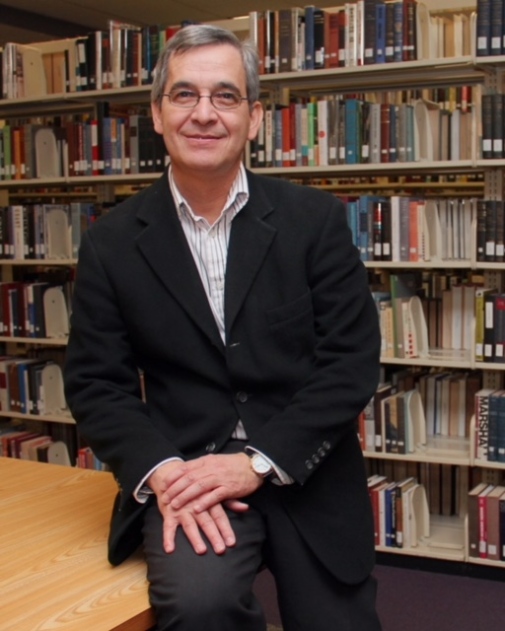 Jesús Velasco es titular de la Cátedra Joe and Teresa Long de Ciencias Sociales en Tarleton State University, en Texas. Obtuvo su Doctorado en la Universidad de Texas en Austin (1995). El profesor Velasco trabajó por muchos años en el Centro de Investigación y Docencia Económicas (CIDE), siendo Director de la División de Estudios Internacionales de 1998 al 2001. Fue profesor visitante, en George Mason University; en el Weatherhead Center for International Affairs de la Universidad de Harvard y en el Centro Rockefeller de Estudios Latinoamericanos de la misma universidad de Harvard; así como Public Policy Scholar en el Woodrow Wilson Center. Velasco ha publicado diversos artículos en revistas especializadas de México, Estados Unidos, y Canadá y es autor de los libros Bridging the Border: Transforming Mexico-US Relation (con Rodolfo de la Garza), Boulder, Rowman and Littlefield, 1997; y Neoconservatives in US Foreign Policy under Ronald Reagan and George W. Bush: Voices Behind the Throne, (John Hopkins University Press, 2010). Es editor del libro American Presidential Elections in a Comparative Perspective: The World is Watching, será publicado en 2019 por Lexington Books. También es editor (con Tony Payan y Adolfo López de la Osa) de The Future of US-Mexican Relations: Foresight to 2040 el cual también saldrá a la luz pública en 2019. Actualmente está terminando un libro sobre la relación del gobierno de México con intelectuales estadounidenses de 1920 al 2006.

Comentarista: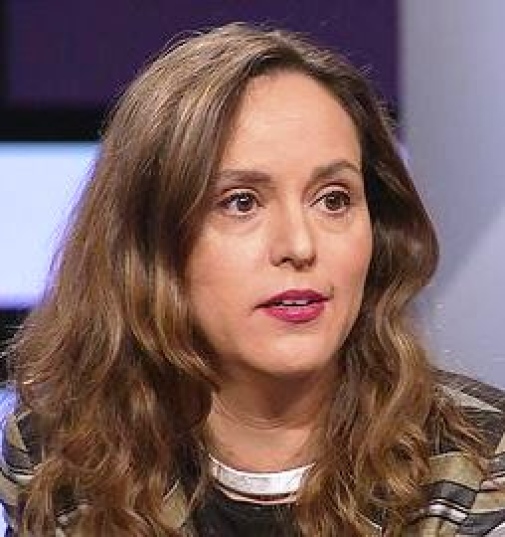 Luz Paula Parra-Rosales es profesora y encargada de la co-edición de la Revista Iberoamericana en el Instituto de Estudios Latinoamericanos de la Universidad de Estocolmo (LAI). Es profesora visitante de la Universidad de Uppsala e investigadora de temas relacionados la violencia, seguridad y paz en América Latina. Actualmente, se encuentra investigando temas relacionados con geografías de paz.
Idioma: Español
Organiser: Instituto de Estudios Latinoamericanos (LAI), Instituto Sueco de Estudios Norteamericanos (SINAS), Uppsala Universidad
Contact: Magnus Lembke
Ingen föranmälan krävs/No registration required
Bienvenidos y bienvenidas!