Nubia Evertsson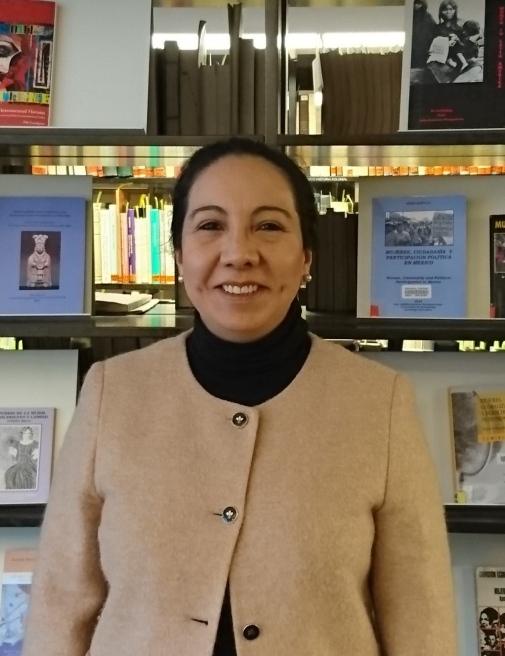 Publications in DiVA (as Nubia Evertsson)
Publications in DiVA (as Nubia Urueña)
Research areas
State crime, corporate crime, tax avoidance, political corruption, electoral funding, citizen participation, private policing, whistleblowing, Colombia

Current research projects
International business groups and their relation to the tax law funded by the Anna Ahlström and Ellen Terserus Foundation
Citizen participation and elections in Latin America funded by the Latin American Institute, Stockholm University

Abbreviated CV - Nubia Evertsson (243 Kb)
Publications (selected)
Monographs
Evertsson, N. (2013c). Legal bribes? An analysis of corporate donations to electoral campaigns. Doctoral diss.; Stockholm: Stockholm University.
Peer-reviewed articles
Evertsson, N. (2016). Corporate tax avoidance: a crime of globalization. Crime, Law and Social Change, 66(2): 199-216.
Evertsson, N. (2016). Is the top leadership of the organizations promoting tax avoidance? Journal of Financial Crime, 23(2): 273-288.
Evertsson, N. (2015). A nested analysis of electoral donations. Journal of Mixed Research Methods. Published online before print on May 12, 2015, doi:10.1177/1558689815585208
Evertsson, N. (2013). Political corruption and electoral financing: A cross-national analysis. International Criminal Justice Review, 23(1): 1-20.
Evertsson, N. (2013). Corporate donations to electoral campaigns: A case study of white-collar crime. State Crime, 2(1): 52-71.
Evertsson, N. (2012). Electoral donations as legal bribes: Evidence from a survey of private corporations. International Journal of Criminology and Sociology, 1: 162-175.
Book chapters
Evertsson, N. (2017). 'Corporate Contributions to Electoral Campaigns – the Current State of Affairs', in Handbook of Political Party Funding, ed., J. Mendilow. Northhampton, MA, USA: Edward Elgar Publishing.
Evertsson, N. (2014). 'Political corruption as a form of state crime: A case study on electoral donations', in State Crime, eds., W. J. Chambliss and C. Moloney. New York: Routledge. Pp. 283-300.
Evertsson, N. (2006). 'Political white-collar crime', in Encyclopaedia of white-collar crime, eds., J. Gerber and E. Jensen. Westport: Greenwood Press. Pp. 228-231.
Urueña, N. (2003). 'Police corruption in Colombia', in Police corruption: paradigms, models and concepts, eds., A. Moises and S. Einstein. Huntsville: Office of International Criminal Justice. Pp. 569-587.
Urueña, N. & Wills, E. (2003). 'South America regional report', in The 2003 Global Corruption Report, Transparency International. London: Profile Books. Pp. 103-114.
Scientific assigments
Peer reviewer for the Journal of Political Science & Public Affairs, International Journal of Criminology and Sociology, Journal of Mixed Methods Research
Administrative responsibilities
Coordinator of the Research Seminar at the Latin American Institute