Edgar Zavala Pelayo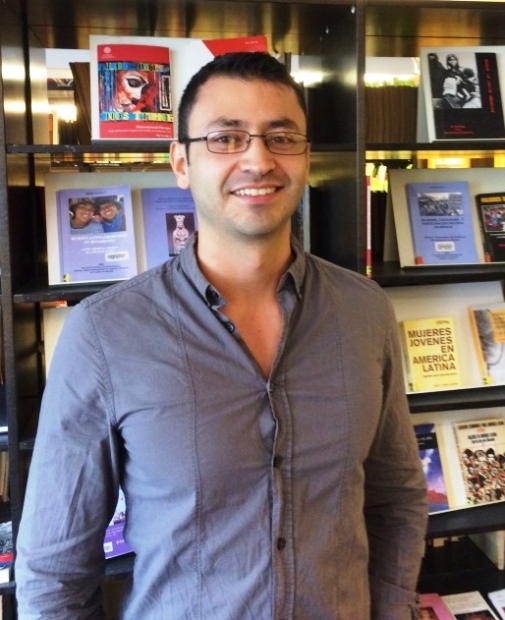 Research areas
Sociology of religion, Governmentality studies, Postcolonial theory, Religion and politics in Latin America, Political elites in Latin America.
Research project
Foucauldian pastoralism/s in colonial and contemporary Latin America.


Publications
Peer-reviewed Publications
(Forthcoming) "Welfare governmentalities: pastoralism and parties' youth wings in Mexico", International Journal of Sociology and Social Policy, 38(1-2)
(Forthcoming) "Creencias y valores religiosos en los criterios de auto-gobierno de jóvenes políticos en México" [Religious beliefs and values in the self-government criteria of young politicians in Mexico] Siwô' Revista de Teología.
(Forthcoming) "Genealogías reflexivas en los estudios sobre lo religioso: confrontando normas y lógicas dicotómicas de la laicidad" [Reflexive genealogies in the study of the religious: facing secularism's dichotomistic logics], in Gaytan F. (ed). Laicidad, Imaginarios y ciudadanía en América Latina, Universidad Lasalle, Fondo Canadá para Iniciativas Locales del Gobierno de Canadá.
(2016) "Colonial Pastoralism in Latin America: New Spain's Bio-political Religious Regime", Politics, Religion & Ideology, 17(2-3): 172-190.
(2016) "Secularities, Diversities and Pluralities: Understanding the Challenges of Religious Diversity in Latin America", Social Inclusion, Special issue: Religious Diversity and Social Inclusion, 4(2): 65-76 (co-authored with Manuel Góngora-Mera)
(2015) "Nominal openness and epistemic endogamy in 'global' and 'provincialised' sociologies", Sociology, 49(3): 539-555.
(2014) "Pastoral Power outside Foucault's Europe: public education and the 'epistemic authority' of social scientists in Mexico", Journal of Political Power, 7(1): 87-106.
(2013) "Unearthing Durkheim's buried thesis: religions and scientific classifications", Estudios en Ciencias Sociales y Administrativas, 3: 65-85.
(2011) "Teorías, teorizaciones, tiempo y contextos: un esquema conceptual para analizar teorías sociológicas y lo que hay detrás" [Theories, theorisations, time and contexts: a conceptual frame to analyse sociological theories and what lies behind them], Estudios Sociológicos, XXIX(85): 33-59.
Other Publications
(2016) "Religiones como tecnologías de gobierno" [Religions as technologies of government]. Blog entry in Gemrip.org, website of Argentine-based 'Grupo de Estudios Multidisciplinarios de Religión e Incidencia Pública' [Multidisciplinary Studies on Religion and Public Incidence].
(2016) "Another pastoral power: spiritual salvation through worldly integralism in colonial Latin America". Working paper, Center for Area Studies, Freie Universität Berlin.